Darcy Stubbings
Kenneth Cheung
Brendan Kungl
Physiotherapist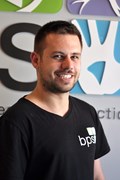 Brendan completed his Bachelor of Health Sciences and Master of Physiotherapy at The University of Sydney. Since graduating, Brendan has been working as a physiotherapist in the aged care sector and postoperative rehabilitation. After hearing about the Connect Therapy Model of Physiotherapy, Brendan was motivated to come and work at BPS, where he could focus on delivering individual, holistic treatments that would treat the cause of clients' problems, and provide lasting benefits.
Zoe McKenzie
Gabby Brunner
Physiotherapist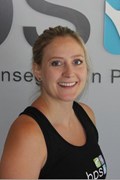 Gabby is a holistic musculoskeletal physiotherapist, she graduated from UniSA with a Bachelor of Physiotherapy with Honours (First Class). Since graduating, Gabby studied Polestar Rehab Pilates and believes this is a fabulous accompaniment for individuals as they move through their rehab journey. She loves the versatility of Pilates and how it provides a safe and controlled environment, where individuals can mindfully move their bodies to make subtle changes to achieve long-term solutions.
Mitch Wilson
Physiotherapist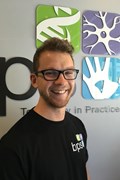 Mitch completed his Bachelor of Physiotherapy (Honors) at the University of Newcastle. Mitch took on his first rugby team as a physio aid in his second year of university, expanding his knowledge of sporting injuries and biomechanics. Mitch was drawn to BPS because of the connect therapy approach that it employs. Having previously experienced the model, he understands the powerful impact that a whole body approach can have on patients and was enthusiastic implement it in his treatment.
Regan Wild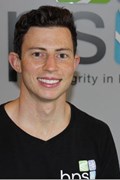 Regan is a personal trainer and an accredited exercise physiologist after completing his Bachelor of Exercise Science and Rehabilitation at the University of Wollongong. He has worked with a broad range of clientele from the chronic disease and aged population at Sutherland Hospital to children and adolescents in athletic development and most notably amateur and professional athletes of a wide variety of sports including sporting teams such as Cronulla Sharks and St. George Illawarra Dragons.
Jordon Sarkodee
Physiotherapist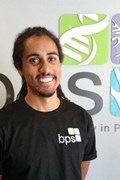 Jordon's passion for anatomy compelled him to complete his Bachelor of Health Sciences followed by a Masters of Physiotherapy at the University of Sydney. Jordon has also gained valuable experience working on the sporting field for the Western Suburbs Magpies AFL and U6-18's rugby 7's competitions. Jordon lives by the philosophy of 'whole body' treatment employed at BPS and the Connect Therapy model and integrates this into his treatment methods.
David Ryan
Pilates and Yoga Instructor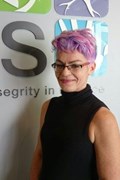 Megan is a certified comprehensive Polestar Pilates studio instructor, a Yoga and Meditation teacher, certified Booty Barre® Plus and Flex n Flow Instructor as well as an Ambassador for the Smarty Pilates™ Pilates for Children program and certified Rainbow Kids™ Yoga teacher. Movement is medicine to Megan, teaching Pilates and Yoga allows her to share her experiences with other people (especially other mothers) in their individual journeys towards health, happiness and vitality at any age.
Charmaine Ridge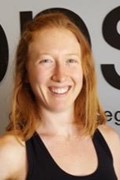 James Wood (Provider # 4815951A)
Physiotherapist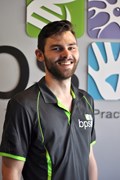 James has a degree in exercise science at the University of Wollongong, then went on to complete his Master of Physiotherapy at Sydney University. James' early work involved working with patients post orthopaedic and neurosurgical operations. He works closely with his patient's to provide them with a personalised rehabilitation program, ensuring you return to a full and active lifestyle in as short a period of time.
Lana Johnson (Provider # 4361886H)
Physiotherapist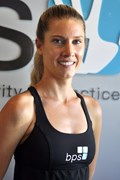 Lana, a Physiotherapist and Pilates Instructor experienced in the dance and movement world. She graduated from Sydney University with a Bachelor of Physiotherapy and went on to gain her Diploma in Professional Pilates in Studio/Rehab with Polestar Pilates and has since studied and now practices the ConnectTherapy (previously known as the Integrated Systems Model) assisting LJ Lee on her Thoracic and Pelvis courses.
Rafki Thahir
Pilates Instructor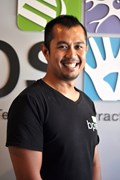 Rafki has always been interested in human anatomy, what makes us 'work' and what is responsible for the 'failures' in our systems. He has a degree in Medical Science at the University of Western Sydney and is into his third year studying a Masters of Physiotherapy at the University of Western Sydney. Through physiotherapy he aims to help people get better through combining his passions of medical science, human movement and exercise.
Silvia Zambotto
Physiotherapist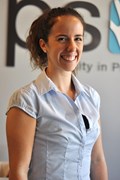 Silvia graduated from University of Verona (Italy) with a Bachelor of Physiotherapy. She is an artistic gymnastic instructor of the Italian Federation of Gymnastics, with experience in gymnastics and acrobatics. Also completing an Instructors Diploma in Rehab Pilates with the international organization Polestar Pilates. Her education as a Physiotherapist as well as Pilates instructor is firmly focused on the holistic vision of the patient including the emotional, mental and physical environments